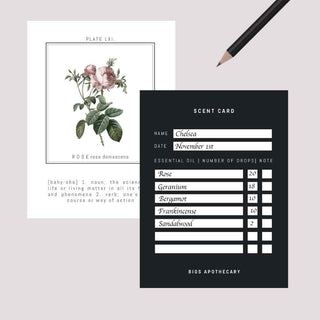 Scent Registration
Once you have completed your perfume, register your scent for simple reordering in the future! Your formula will be kept on file and can be recreated for you at any time. We can apply your scent to any custom product we offer including perfume, aromatherapy, bath and body oils, face creams and serums, and more. The scent concentration will be scaled appropriately to the type of product you are creating.
Explore Custom Scented Products...
Once you've registered your scent, you can use it to customize these products.