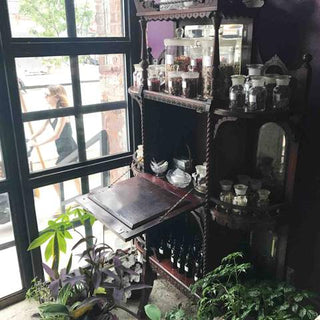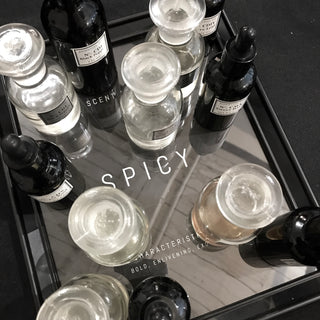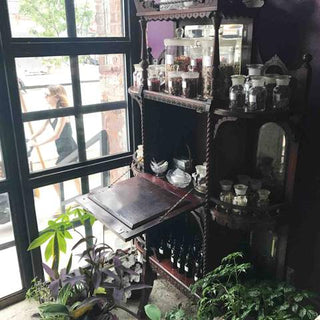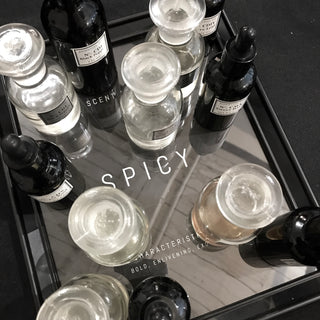 SKILL LEVEL
Beginners are welcome. No previous experience is required. Your nose will guide you!
EXPERIENCE DURATION
Most guests take 1 to 1-1/2 hours to complete the experience.
AGE LEVEL
Ages thirteen and up are welcome! Each guest must purchase a ticket.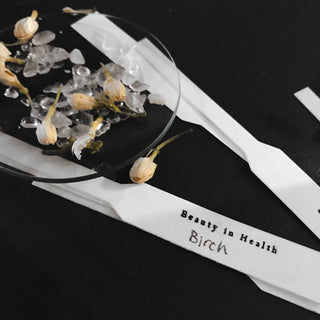 Experience Format
Upon arrival you'll be seated at a workstation and introduced to our scent library - 134 scent sample jars are organized by olfactory family along our showroom walls. You'll explore the library at your own pace, using scent sampling strips to test pairings and combinations. Once you've decided on a formula we will guide you, step by step, through the process of formulating and bottling your unique creation.
Frequently Asked Questions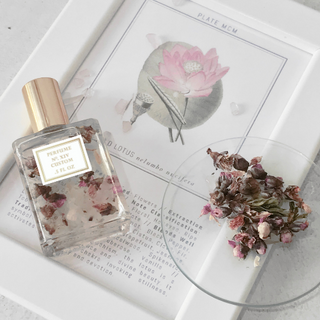 Perfume Format
We offer both oil and traditional alcohol bases. Oil based perfumes are packaged in a 15ml roll on format, and alcohol based perfumes are packaged in a 15ml atomizer format. A selection of dried flowers and semi-precious gemstones can be infused into oil based perfumes at no extra cost. A second 15mL perfume can be added for $48, larger perfume upgrades are also available upon arrival.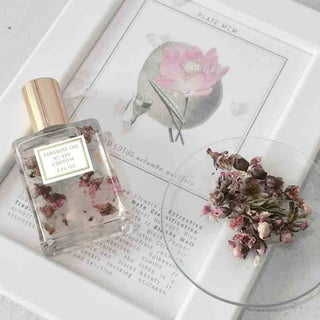 Aromatics : Sacred Lotus, Gardenia, Tuberose, Vanilla, Rosewood // Dried Flowers: Peach Blossom // Semi-Precious Gemstones: Rose Quartz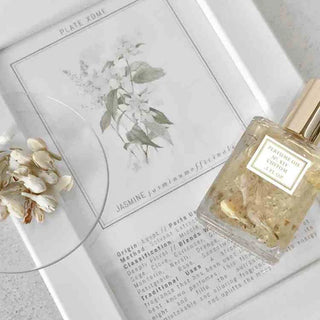 Aromatics: Jasmine, Ylang Ylang, Ambrette Seed, Vetiver, Oakmoss // Dried Flowers: Jasmine //Semi-Precious Gemstones: Citrine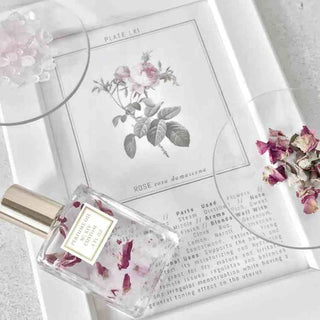 Aromatics: Rose, Bergamot, Raspberry, Damp Earth, Oud // Dried Flowers: Rose Petal // Semi-Precious Gemstones: Rose and Clear Quartz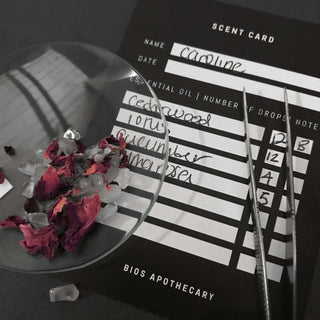 Scent Registration
Once you have completed your perfume you'll be given a scent registration card - if you choose to register your formula it will be kept on file and can be recreated for you at any time. We can apply your scent to any custom product we offer including perfume, aromatherapy, bath and body oils, face creams and serums, and more.